Image via Freepik
How To Navigate a Career-Related Relocation Stress-Free
Embarking on a career-related relocation can be a daunting task filled with logistical challenges, emotional ups and downs, and financial considerations. But with careful planning and the right approach, you can minimize stress, reduce costs, and save time so the process is far more manageable and exciting.
This Mapertunity guide offers a comprehensive framework that will walk you through each step of the relocation process. Get ready for a smooth and seamless transition to your new professional and personal life in a different location!
Consult Your Friends and Family
Before making the big move, reach out to friends and family in your chosen location. Their insights can provide valuable information about the area, housing options, and local amenities. Such firsthand information can help you make informed decisions, making your transition easier and more informed.
Set Up an LLC in Your New State
If you're a business owner, you'll likely need to consider moving your business as well. Forming a Limited Liability Company (LLC) in your new state could have legal and tax advantages. Take the time to research the specific requirements and laws of your new state and plan for a seamless transfer of your business operations.
Buy "As Is" and Save Money
The process of buying a home in a new location can be complex and financially draining. You can explore ways to save money by opting for homes sold "as is," where you may be able to negotiate a lower price. Just make sure you factor in the cost of repairs before committing. Additionally, look into government programs, grants, and other incentives that could aid in reducing the financial burden of your home purchase.
Plan Put Your Moving Budget
Financial planning is crucial when relocating. Create a detailed budget for your move that accounts for transportation, packing supplies, lodging, and any other incidental expenses. Having a clear financial plan will help you avoid overspending and keep your costs under control.
Hire Professional Movers
Don't underestimate the challenges of the physical move. Enlist the help of professional movers to facilitate a smooth transition.
Do your research to find reputable moving companies, read reviews, and obtain quotes. A reliable moving company will not only handle the logistics but also minimize stress during your move.
Organize Your Time (and Things) Efficiently
Packing is often the most time-consuming part of a move. Create a packing timeline to avoid last-minute chaos. Begin by packing non-essential items first and gradually work your way through the rest of your belongings. A systematic approach will make the packing process less overwhelming and more efficient.
Maintain Clear Communication With Your Boss
Your employer should be an integral part of your relocation plans, as they can offer essential support and resources to facilitate your move. Open and timely communication about your moving schedule is crucial; it's also wise to inquire about remote work options or flexible scheduling that could ease your transition.
Discussing any transitional arrangements in advance can help you manage your job responsibilities effectively during the move. That way, both you and your employer have aligned expectations and a smooth experience. If you've chosen to relocate before finding a job, you can use platforms like Mapertunity to explore a wealth of options!
Build Local Connections
Acclimating to a new environment involves more than just a physical move. Make an effort to connect with locals both before and after you relocate.
Attend community events, join local social groups, and establish a presence on local social media platforms. Establishing these connections can help you settle in faster and make your new location feel like home.
Wrapping Up
Relocating for your career doesn't have to be a stressful or time-consuming ordeal. By adhering to this comprehensive framework, you can navigate your move with confidence, minimal stress, and reduced costs. Leverage your network, plan your finances carefully, consider purchasing an "as is" home to save, seek expert assistance, and focus on building new connections to ensure a successful and hassle-free transition into the next chapter of your professional journey.
How the Mapertunity Experience is Different
When we designed Mapertunity, we optimized for both the candidate and the hiring managers experience.
Candidate wants to find jobs that are not only a perfect fit for them but are closest to where they are currently located.
Hiring Managers wants to find the perfect candidate and would love to avoid the expenses of relocating someone.
Mapertunity brings both of these desires together. But it does much more than that. Mapertunity removes all the friction that the current system has built into it. There is no more guessing what candidates are available or what jobs are available. Both available jobs and available candidates in a geographic searchable region are simply displayed on the map to be further explored. In addition, contact information is not hidden for either the Hiring Manager or potential Candidates. There are no hidden barriers, like third party recruiters, between candidates and job posters.
There is currently no system in the world that will tell a company how many actual workers are available within any geographic region in the world.
There is currently no system in the world that will display on a map all the jobs and all the companies hiring in any geographic region in the world.
Just center the map on your location and press SEARCH.
Mapertunity can do this. Mapertunitye will show you where both the jobs and the candidates are located. There is no system that will tell workers which companies are hiring in any geographic radius where the job seeker might be interested in searching.
Mapertunity reduces the global carbon footprint of both workers and businesses.
We believe the closer a job is to someone's current location, the more likely they will stay in that job and the closer a worker is to a business, the more likely a business will be able to hold onto those workers. Economist calls this "being sticky".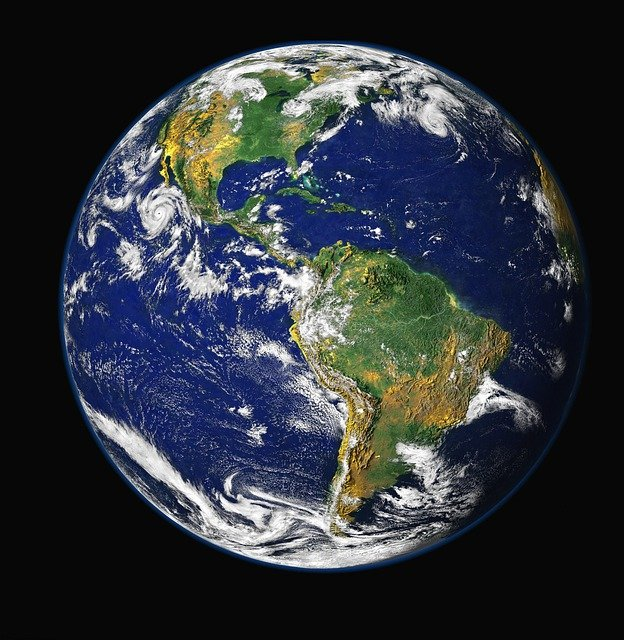 On Mapertunity you can Search Jobs and Candidates By:
Job Title or Keyword
City
State/Region
Country
Postal Code
Industry
Distance from Map Center ( Search the whole Earth if you want)
Your first job posting is Free